Part A Costs
If you don't qualify for premium-free Part A, you can buy Part A. People who buy Part A will pay a premium of either $274 or $499 each month in 2022 depending on how long they or their spouse worked and paid Medicare taxes.
If you choose NOT to buy Part A, you can still buy Part B. In most cases, if you choose to buy Part A, you must also:
Have Medicare Part B (Medical Insurance)
Pay monthly premiums for both Part A and Part B
---
Part B Costs
The standard Part B premium amount in 2022 is $170.10. Most people pay the standard Part B premium amount. If your modified adjusted gross income as reported on your IRS tax return from 2 years ago is above a certain amount, you'll pay the standard premium amount and an Income Related Monthly Adjustment Amount (IRMAA). IRMAA is an extra charge added to your premium.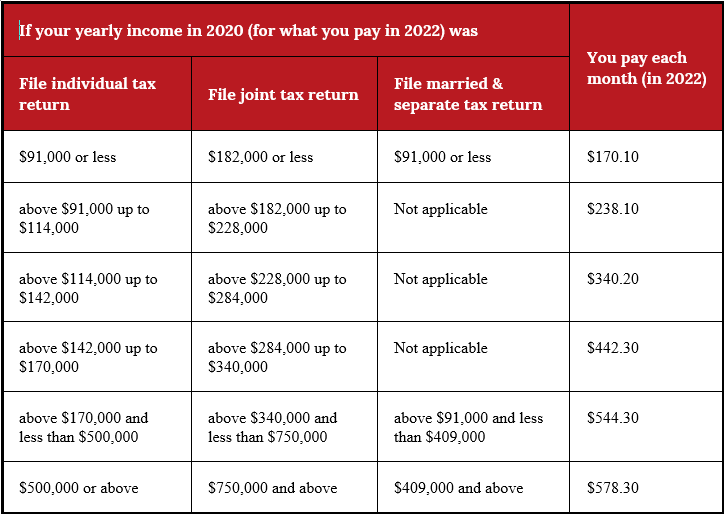 Part B deductible & coinsurance In 2022, you pay $233 for your Part B deductible. After you meet your deductible for the year, you typically pay 20% of the Medicare-Approved Amount for these:
Most doctor services (including most doctor services while you're a hospital inpatient)
Outpatient therapy
Durable Medical Equipment (Dme)