Improving your sales skills can exponentially grow your client retention rate. But where does an insurance agent begin? Many business leaders say it starts with soft skills. In fact, 57% of leaders argue that soft skills are more important than hard skills or technical skills (based on a LinkedIn study to 2,000 business leaders).
Soft skills include attitude, time management, motivation, flexibility, work ethic, communication, creative thinking, teamwork, networking, positivity,  problem-solving, critical thinking, and conflict resolution.
Some of you may be rolling your eyes at this point because, in your competitive field, the last thing you want is to be considered "soft." But soft skills are anything but soft. In today's landscape of increasing technology use, mastering these skills is imperative in the insurance industry. If you want to improve your sales skills, we believe these three soft powerful skills are essential tools to build you up as the successful agent you aspire to be.
Three Soft Skills You Need to Master
1. Improve Your Sales Skills by Simply Being Proactive 
The Gist: don't react to your client's questions or objections. Predict and plan for them.
"Proactive" is just one of those job skills buzz words you toss around; is it really worth talking about? Yes! To be proactive means you are controlling the situation by making something happen rather than waiting for things to happen and then reacting to them. In short, it means you predict and prepare. After you collect some initial information from your lead, and before you show up to an appointment, it's your job to predict. Anticipate any possible questions or objections the client may bring up and look for any obstacles that would slow down the process.
For example, do they know their prescriptions, doctors' names and pharmacies? Did you anticipate that and ask the client to send them to you ahead of time so you could find them a plan that might allow them to keep their doctor? When you take this kind of initiative, your client will trust you. Why? Because you're thinking of the questions they didn't even know to consider. When you wow them like this, you guarantee client retention and client referrals.
2. Improve Your Sales Skills by Being Organized
The Gist: disorganization is the enemy of success. Be intentional and commit to your habits. Oh, and there are resources, too.  
We're talking about your habits in the office. Your time is one of your most valuable assets as an agent, and disorganization is the enemy of success. The good news is you don't have to be a "detail person" to be organized – you just have to be intentional. Everyone has different time-wasting habits that can be improved, and we couldn't possibly list all of them. Whatever your disorganized habits, if you can be intentional about creating a system to improve it and committed to keeping it, you'll see results that give you more time to do what you do best – sell.
Emails, Emails, Emails: If you can't ever seem to get a handle on how much time you spend answering emails, here is a great guide to simple, more effective email management.
To-Do Lists: The life of an insurance agent can be chaotic, but the disorganization might be impeding your success. Here is a great resource about prioritizing your to-do list. It's not agent-specific, but the principles will easily transfer to you.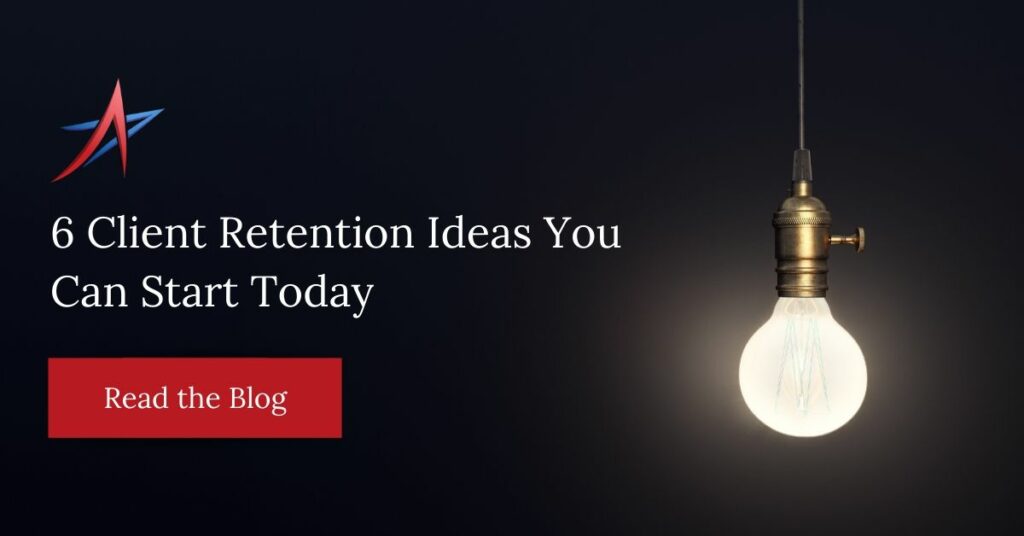 3. Improve Your Sales Skills by Being Engaged
The Gist:  establish a meaningful connection with your clients by listening more than talking. Then use our 6 ideas for client retention.
Sometimes you get lucky you don't have to do very much work to win them over. But you could be losing that client retention if you don't put effort into the relationship. Being engaged means you are establishing a meaningful connection with your client. This could be asking about their work, their kids or grandkids, their plans, what hobbies they have, or what movies they've seen recently. While you should find an opportunity to connect and relate (Ex: 'Yes, wasn't that movie fantastic?'), remember that your listening skills should be expert level here. Listen more than you talk. Why? Did you recall them saying they love baking on the weekends? After they buy a policy, send them a baking cookbook with a note from you. Did you hear them talk about traveling next summer in an RV? Remind yourself to follow up in a few months about RV coverage. 
The Bottom Line: 
If you want to improve your sales skills, start with your people skills. And while you're at it, throw in a few time management skills. You'll be winning clients and increasing your book of business in no time.