One of the fundamental elements of growing your Medicare business is having a reliable way to get Medicare leads. But if you're like most agents we work with, that pipe isn't always a steady flow. It dries up from time to time. See, what most agents do is depend on only one or two sources for Medicare leads. But you are not most agents. You understand that to build a stream of leads that never runs dry, you need an entire network of lead sources. Whether you are a new agent fending for yourself or you're an established agency trying to get Medicare leads for your brokers, you need strategies that work. After more than 15 years in the business, we can confidently say we have seen the following 10 tactics successfully bring in new Medicare leads.
Digital Methods to Generate Medicare Leads
1. Get Medicare Leads Through Facebook
According to one study, as many as 84% of baby boomers have Facebook accounts. That is a huge market of Medicare leads waiting to be reached. But before we get any further, you must understand that just because you have a social page doesn't mean you will suddenly get a rush of followers, leads, or customers. Like any relational marketing method, it just doesn't work like that.
Social media is most effective when it is used to educate, inform, entertain, or inspire your followers. Think of Facebook as a means of communication used to build a relationship with an audience. You do this by offering up valuable, entertaining, or inspiring content. Consider what they want/need in relationship to Medicare insurance and offer it before they ask it.
Just remember to be human with your interactions. On the other side of the computer is a human being. Talk to them like they are right in front of you. Make sure you break down the complicated information into small understandable chunks.
Oh, and don't forget to send them to your website. It is known that 58% of baby boomers will visit a company's website after encountering their brand on social media. So, make sure your website has a clear way for them to contact you or learn more about you.
2. Get Medicare Leads Through YouTube
Here's a statistic that will surprise you: more than 60 million Baby Boomers over the age of 55 view content on YouTube every month, according to YouTube's Trends Dashboard. With this information, we're not sure why brokers aren't using YouTube as a means to get Medicare leads.
YouTube users are in it for more than just entertainment. Seniors are there to seek information. So, to take advantage of this, brokers must provide valuable and relevant product or industry information.
Consider the common questions seniors have regarding Medicare. Consider their common frustrations. Consider the areas that are harder to understand and require a deeper dive like giving specific scenarios. Consider previous customers you've helped whose stories might be inspiring. These are all ways you can use YouTube to inspire, educate, and inform your audience.
And remember, YouTube isn't just a platform to host videos. It can be used to help drive viewers to your website for more information.
3. Get Medicare Leads Through Your Website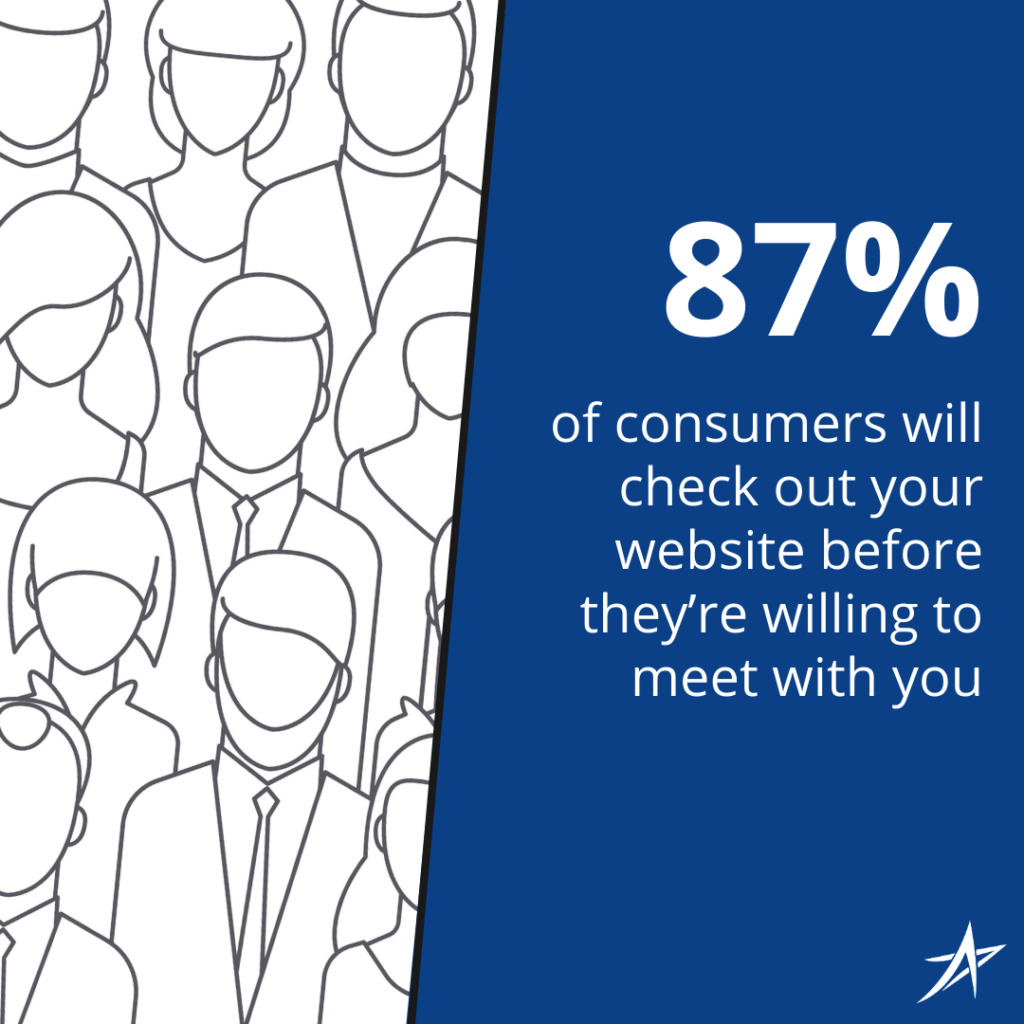 Speaking of websites, that is another excellent way to get Medicare leads. Did you know 87% of consumers will check out your website before they're willing to meet with you? Think of your website as your behind-the-scenes marketing team. It's always there to talk you up and make you look good.
It must be said, though, that website leads are a more methodical, long-term process. You can't just launch a website and expect leads to come pouring in – even with an SEO-optimized website. The best strategy is to offer up valuable content in exchange for the customer's email. This can be in the form of a free quoting tool, a downloadable resource, or a blog. While it will take some time before you start to see any real progress, the leads you do get will be high-quality.
4. Get Medicare Leads Through Blogging
If you like writing, blogging might be your most effective way to get Medicare leads. You will have to spend a little time becoming familiar with SEO optimization tactics but it might be well worth your time since those who blog create 67% more leads than those who don't.
There are two main reasons a blog will benefit your Medicare insurance business. First of all, a blog can help establish you as an industry leader. You can say 'I'm an expert' all you want but a blog puts that expertise in action for the world to see. Secondly, when you are answering the questions people are searching for, it drives traffic to your website. When a customer asks Google a question and they find the answer on your blog, they are more likely to contact you. What's more, with online remarketing tools like Google and Facebook, you can advertise your agency to the customer after they leave your site.
Not sure where to start? Some great ideas for blogs are 'how-to' articles, helpful tips, lists, or answering frequently asked questions.
5. Get Medicare Leads Through Email Marketing
Whether connecting with your current book of business or reaching out to leads you've received, email marketing can be very effective. However, Baby Boomers have been inundated with marketing messages all their lives and have zero tolerance for the hard sell. Instead, you should use a conversational, yet informative tone in your communication. Older adults want information that is "clear, honest, and concise, and makes them feel valued as people," according to one Forbes columnist. In other words, be professional but highly relational in your emails. This will prove that you are trustworthy, and you'll become more valuable to the consumer.
According to one study, most consumers want to hear from brands weekly. (This is, of course, assuming you have something valuable to offer.) This is great news for you because emailing that frequently keeps you at the forefront of your customer's minds. The next time they have an opportunity for a referral or need help with their Medicare, you can bet you'll be the one they contact. So, what helpful information could you be offering your clients weekly? Education! Medicare is intricate and confusing for many Baby Boomers. Sending your clients emails that concisely break down complicated information that they need to know is a good idea. Just make sure every email ends with a strong call-to-action.
6. Get Medicare Leads Through Webinars
Webinars are an excellent way to demonstrate your expertise in the field and position yourself as an industry leader. It's also the perfect opportunity to let some of your personality come through. But here's what it's not an opportunity for: a hard sell. Much like email marketing, webinars should be used primarily to educate the consumer and gain their trust.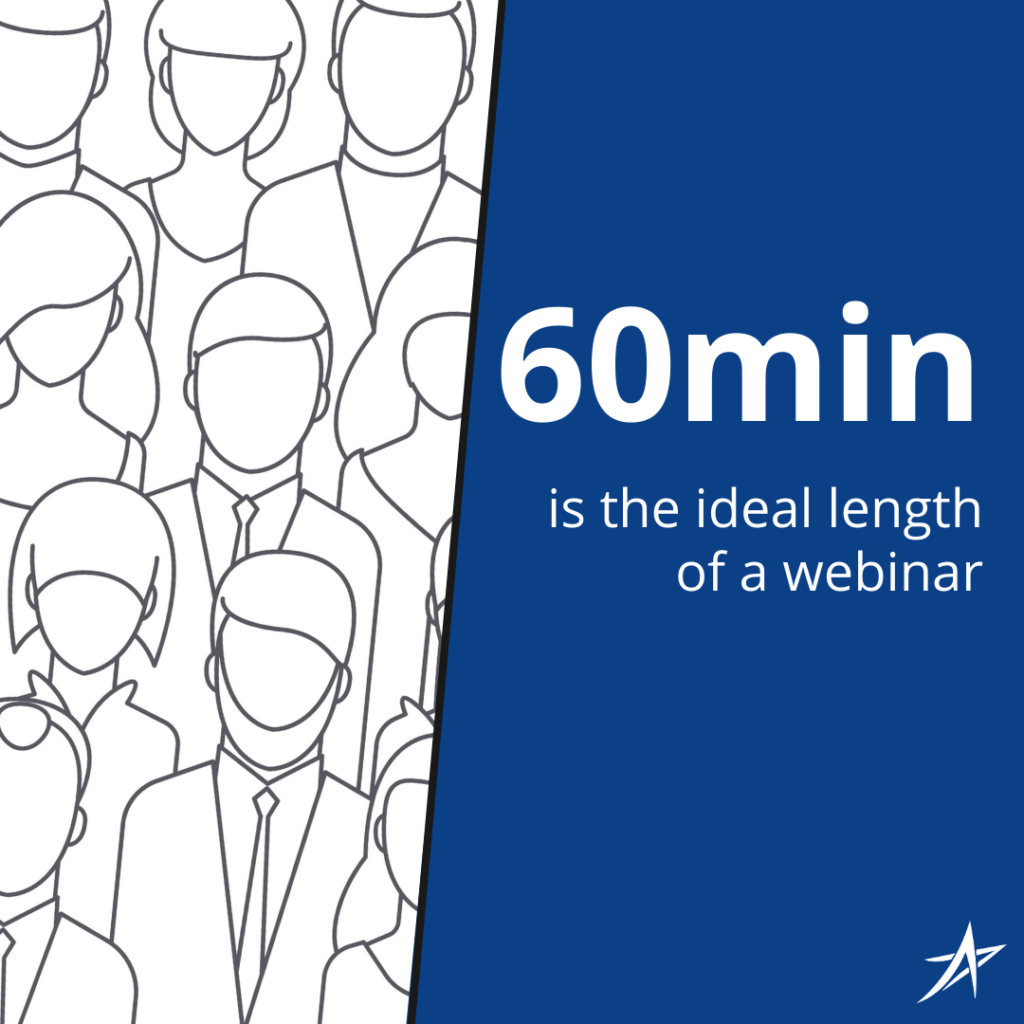 If you're collecting emails for your blog subscription or through lead magnets (resources you give away in exchange for an email), they're the ideal audience to send a webinar invitation to. Clearly, they've shown an interest in what you have to offer and have demonstrated some trust in you. A webinar is a perfect opportunity to solidify that trust and close the deal. Just make sure you are respectful of their time. According to one report, the ideal webinar length is about 60 minutes. This should be enough time to give a high-level overview of Medicare and leave time for some Q&A.
Traditional Methods to Generate Medicare Leads
7. Get Medicare Leads Through Print Advertising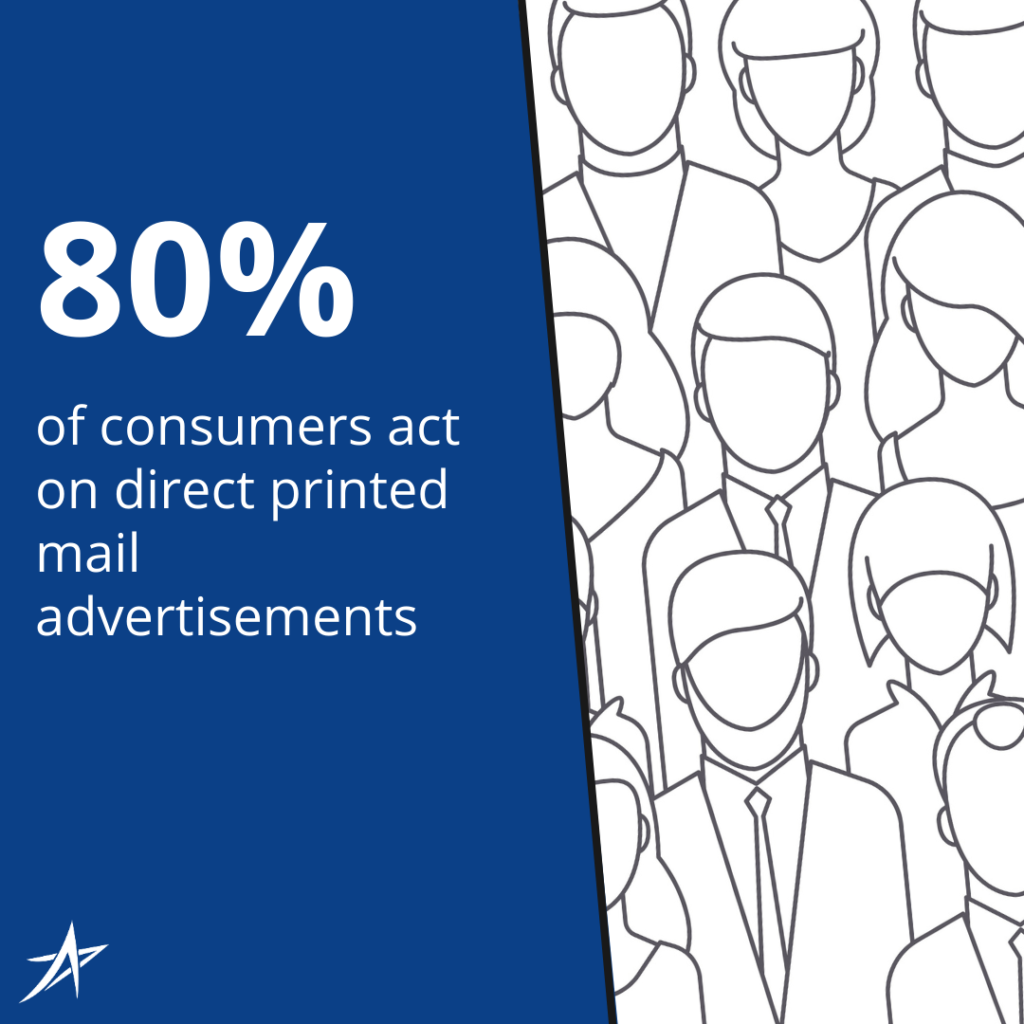 Believe it or not, print advertisements are still very relevant in today's digital world. Nearly 80% of consumers act on direct printed mail advertisements compared to only 45% for electronic advertisements. Because online ads have a reputation for being misleading, print advertisements remain the most trusted source of marketing information. Think about it. Print ads don't have annoying pop-ups or gated content (content you have to subscribe to in order view). They are straightforward, giving them a lot more credibility.
If you're thinking about paying for a print ad to get Medicare leads, make sure it's a publication specializing in the senior market. You may even want to grab a copy ahead of time and peruse the pages to see if someone is already advertising there. You will need to judge for yourself if the opportunity might provide you the results you are looking for. Additionally, make sure your advertisement has large print. Seniors often have vision impairments and if they struggle to read your message, they will skip over it, and you'd be wasting your money.
8. Get Medicare Leads Through Direct Mail
As many as 70% of Americans think direct mail is more personal than the internet. And findings from Deft Research's Medicare Shopping and Switching Study show that TV advertising and direct mail are most likely to convince seniors to begin "shopping" for a different plan. Even in the digital world, direct mailers are still one of the most effective ways to get Medicare leads.
If you're considering ordering a direct mail campaign, don't leave out contact information that will guide them to your website, landing page, or blog. According to the same study, when prompted by direct mail, nearly twice as many consumers visited a website versus calling a phone number that was listed on a piece of direct mail. While they may not be ready to contact you the moment they receive the mailer, if you give them something valuable to look at in the meantime, they may surprise you.
9. Get Medicare Leads Through Referrals
Personal referrals are a tried and true way to get Medicare leads. As much as 92% of consumers trust referrals from people they know. While creating a network of referrals can be a slow and steady game, it's worth the effort.
Start by creating an online presence through your website and social networks. When one of your customers gives a referral, the first thing the referral will do is look you up online. As we mentioned earlier, 87% of consumers will check out your website before they're willing to meet with you. And according to data from the Pew Research Center, 80% of consumers are more inclined to purchase from you if they find a credible Facebook business page. To guarantee those referrals, make sure you look credible online.
Secondly, ask your clients for online reviews. Online reviews are a unique kind of referral that is always working for you. These reviews will prove to be a crucial part of your ongoing referral network since nine out of ten consumers will read reviews before doing business with you.
10. Get Medicare Leads Through Networking
Try building a network of people who could recommend you to any prospects in need of Medicare. This could be anyone who is in a profession that regularly interacts with seniors. Some ideas are CPAs, Retirement Planners, Financial Advisors, or insurance agents who sell other products such as annuities or long-term care insurance. Begin building partnerships with these businessmen and women and discuss opportunities to swap leads. It is a mutually beneficial relationship.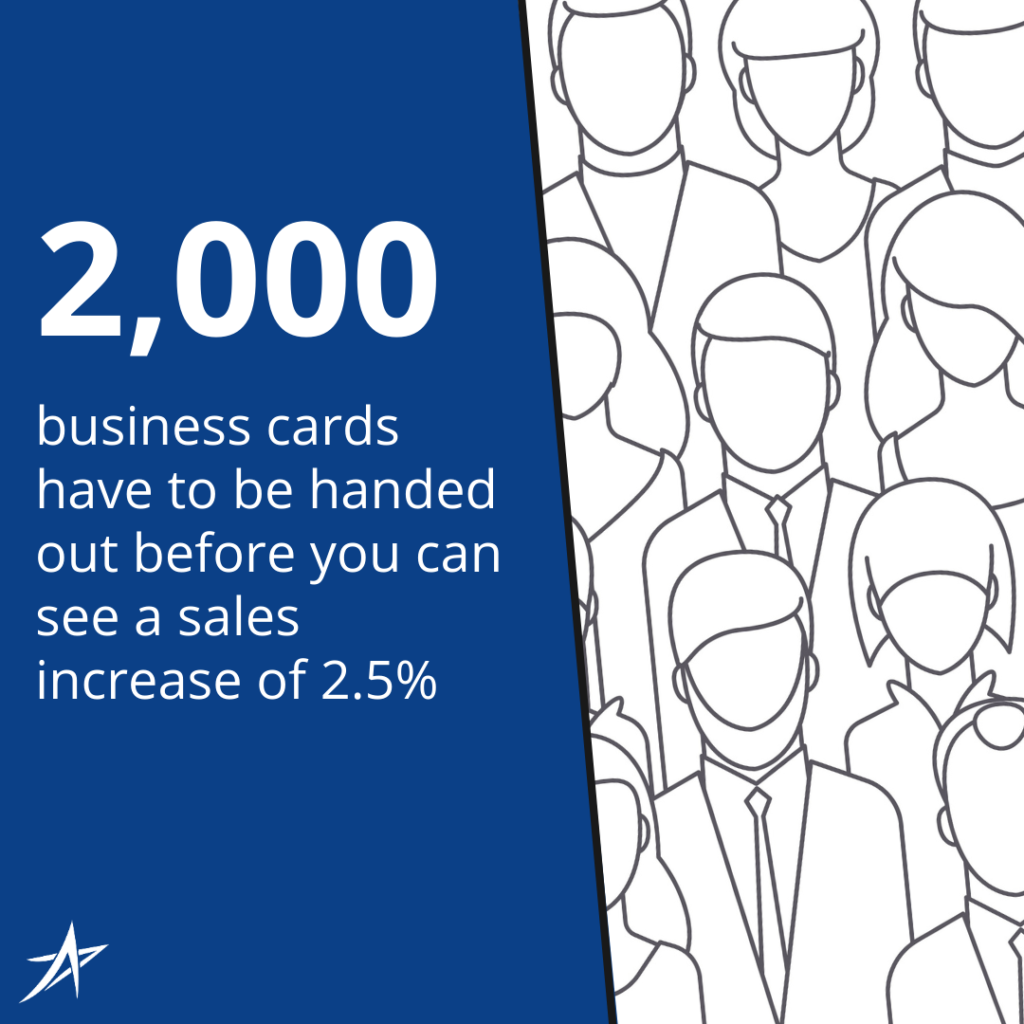 Another way to network is to get involved in your community. Try joining the local Chamber of Commerce or serving on the board of a local charity organization. You can also participate in local business groups and get involved with speaking engagements. Lastly, try joining your local chapter of health underwriters. As you start networking, remember, it's going to take time before you see results. In fact, you have to hand out as many as 2,000 business cards before you can see a sales increase of 2.5%
While all of these strategies have been proven to work, don't try to implement all 10 at once. You'll end up getting nowhere because you won't be able to do them well. I know you might be feeling desperate to get Medicare leads, but building a lead stream is often a slow and steady race. Try implementing one of these at a time and add more tactics as you feel comfortable.
Looking for an FMO that will help you get Medicare leads? Join us!