2024 Medicare Advantage Commissions have been announced. Commission increases will take place for 2024 Medicare Advantage and Medicare Part D sales per the announcement by the Center for Medicare and Medicaid Services, (CMS).
You can review the official CMS notice here.
We have highlighted the 2024 document changes below.
Over the last decade, the National rate for MA first year and renewal commissions have increased by 50%.
Maximum Broker Compensation for 2024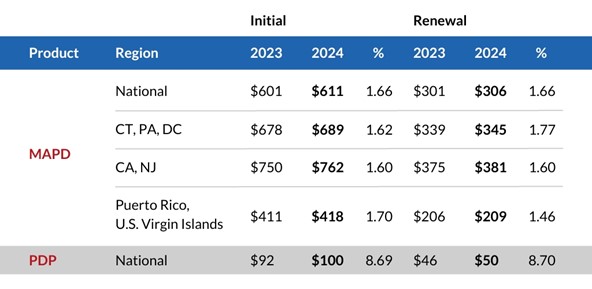 Disclaimer: The commission schedules provided above are for informational purposes only and are subject to change at any time by the insurance companies. Please see your producer agreement with the respective insurance company for full details.